5 Ways to Fuel for the Future
March 13, 2023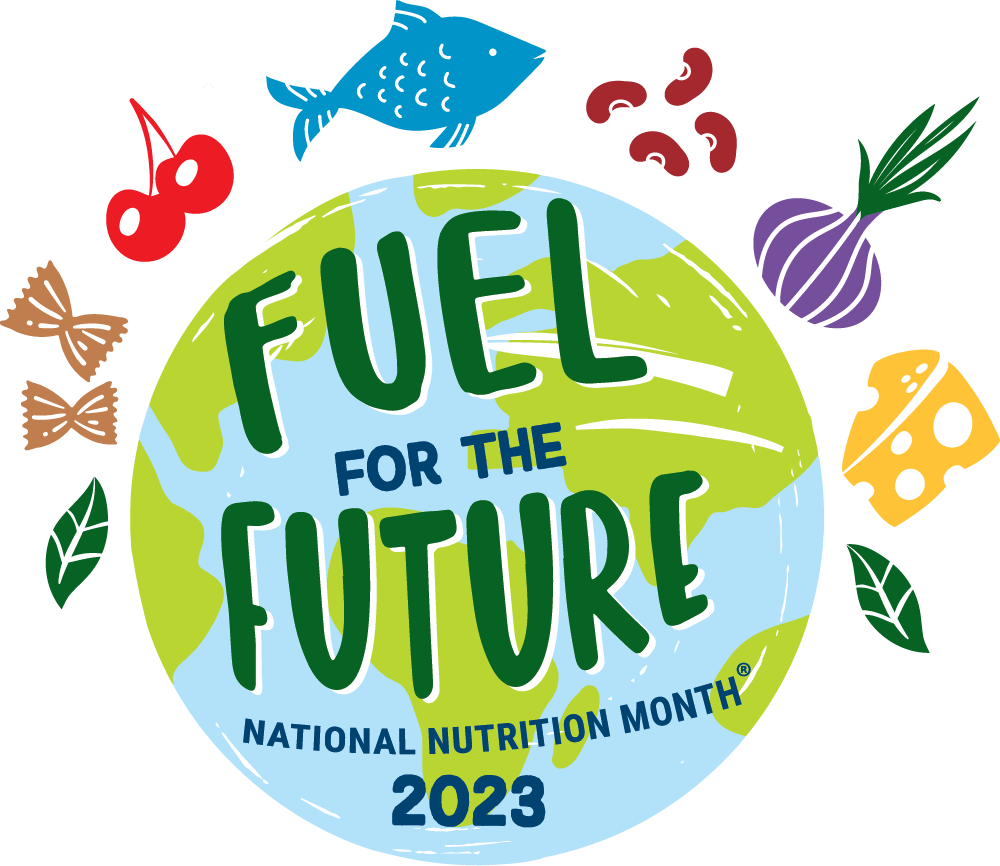 This month is the 50th anniversary of National Nutrition Month! The theme for this year is "Fuel for the Future." It is essential to fuel our bodies and protect the environment. Eating with sustainability in mind will keep you and the Earth healthy.
Here are five ways to "Fuel for the Future" from the Academy of Nutrition and Dietetics:
1. Eat with the environment in mind. Shop locally and buy food that is in season. Enjoy plant-based meals and snacks. It will benefit the planet and keep the cost of food low.
2. See a Registered Dietitian. Learn what food choices work best for you and the environment from a Registered Dietitian Nutritionist (RDN).
3. Stay nourished and save money. A little planning before you shop can go a long way in choosing affordable, satisfying foods with a higher amount of nutrition.
4. Eat a variety of foods. Eating a variety of food will help you and the environment stay balanced. Fruits, vegetables, grains, protein foods, and dairy all go towards fueling our bodies.
5. Make tasty food at home. Another way to eat healthier is to learn cooking and meal preparation skills. It will help you increase variety in your diet and save money.
Click here for more ways you can get involved in National Nutrition Month!