Mental Health Awareness Month
April 27, 2023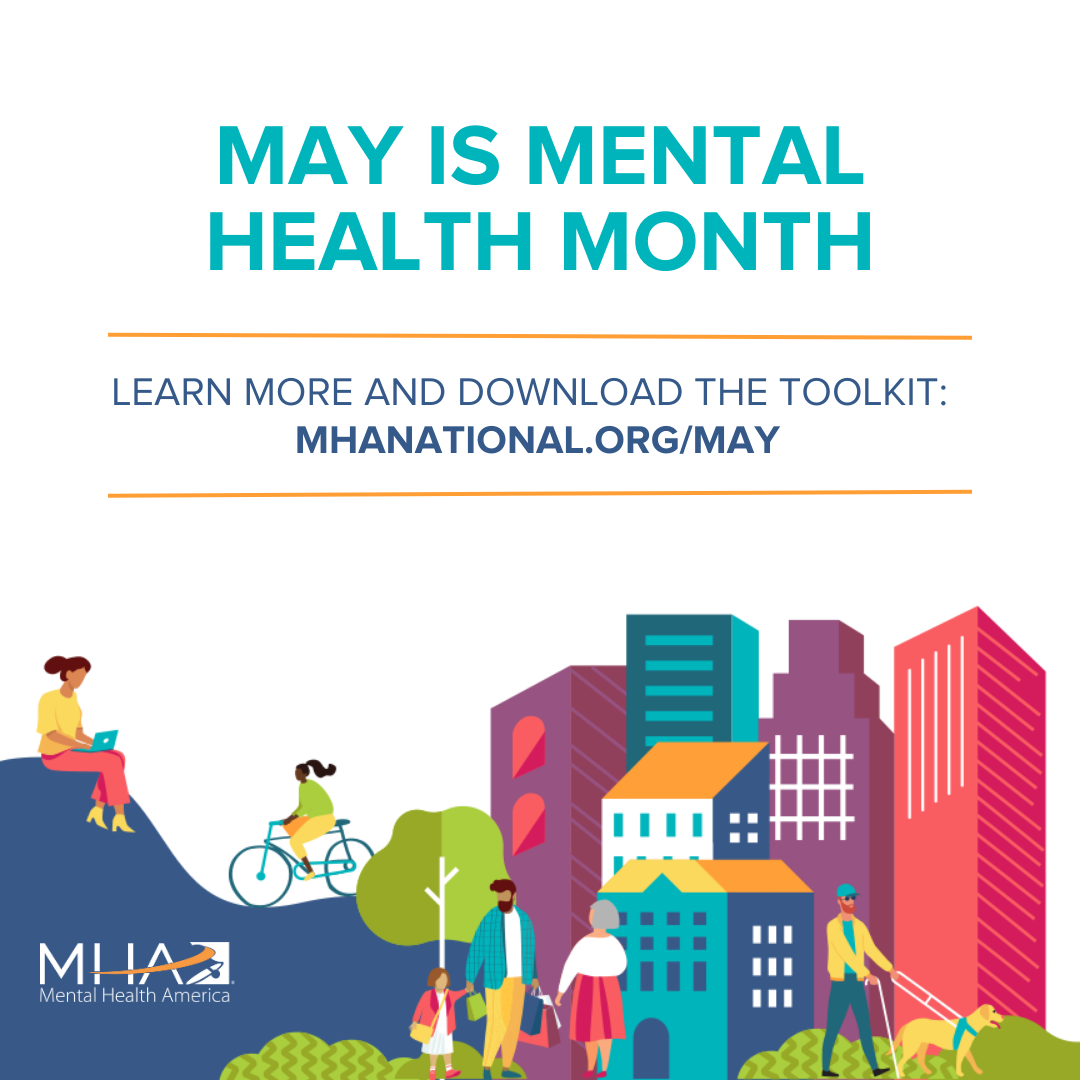 May is Mental Health Awareness Month. Mental health is just as important as our physical health. Mental health includes our emotional, physical, and social well-being and affects every aspect of our lives. It affects how we think, feel and act. It is one of the most common health conditions in the U.S. According to the Centers for Disease Control (CDC), more than 50 percent of people in the U.S. will be diagnosed with a mental illness or disorder in their lifetime. If you think you or someone you know is struggling with mental health issues, Mental Health America (MHA) offers free information, resources, and a confidential Mental Health Screening Tool.
Click here to read more.
Physician Burn Out
One of the mental health topics we wanted to address this month is physician burnout. Physician burnout is a long‑term stress reaction featuring emotional exhaustion, depersonalization, and feelings of decreased personal achievement. Physician burnout is an epidemic in the U.S. healthcare system, with nearly 63% of physicians reporting signs of burnout, according to the American Medical Association (AMA).
Clinicians point to administrative burdens that take their focus away from caring for patients as a major factor contributing to burnout, with 1 in 5 physicians expected to leave their practice in 2023. Emerging new technologies could alleviate some of the administrative burdens physicians face, for example, speech recognition Artificial Intelligence (AI) that can automatically collect and store clinical notes for physicians during a visit.
Click here to learn more.