Tough Talks COVID-19 Research Study Opportunity
April 21, 2023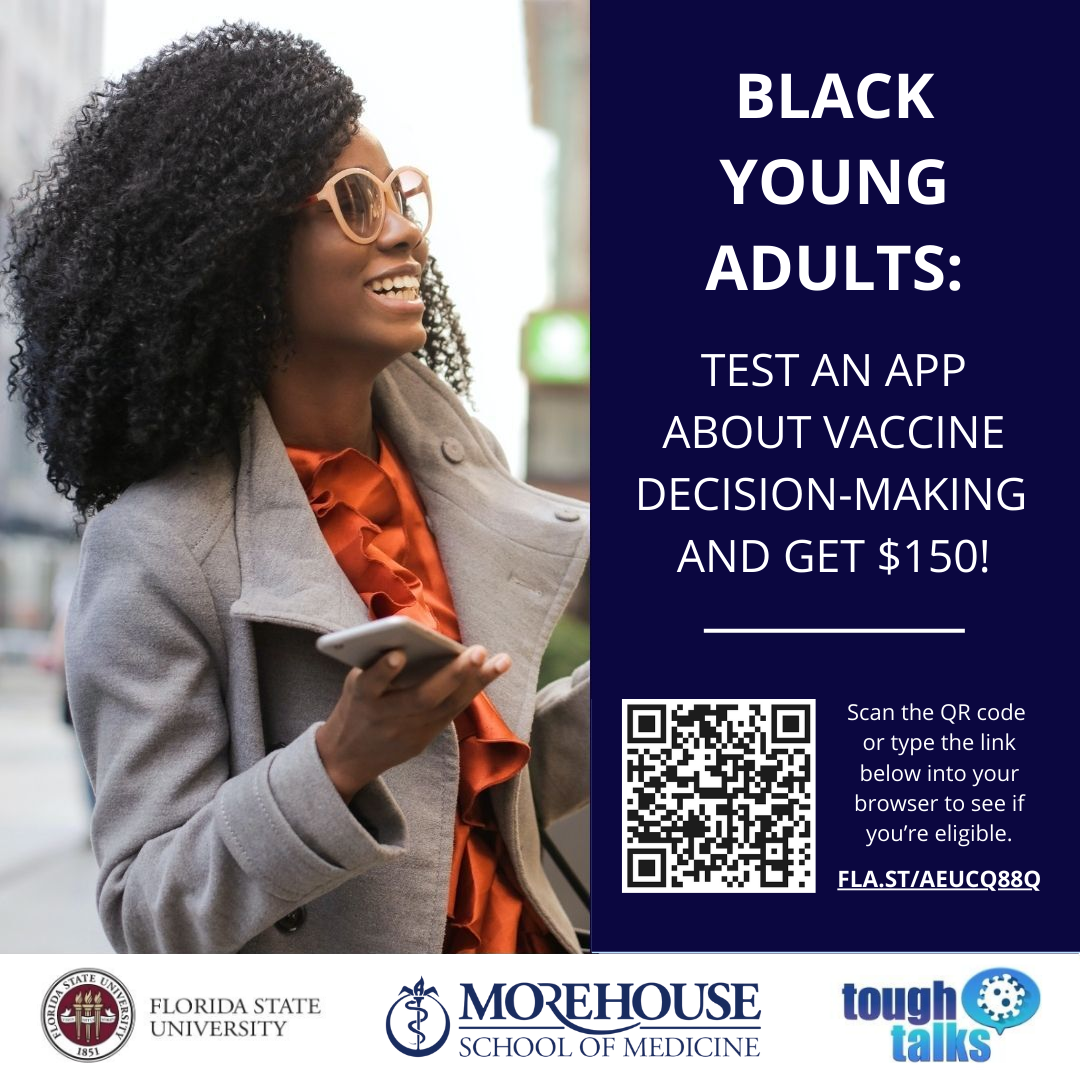 We invite you to participate in a new research study opportunity!
HI-BRIDGE has partnered with Florida State University on a Tough Talks COVID-19 Research Study for Black young adults (ages 18-29). This study aims to reduce COVID vaccine hesitancy through education using an app designed specifically for this project.
The Tough Talks app, designed by college students participating in the first phase of the study, is intended to help youth and young adults learn more about the COVID vaccine so they can make informed decisions about receiving the vaccine and its boosters. The app uses activities, videos, and choose-your-own adventure stories to inform vaccine-hesitant youth within the African American community. We are excited to share this digital health tool to help educate young adults about the COVID vaccine and minimize hesitancy towards getting vaccinated.
The participation incentive is $150. All data gathered is confidential and will be sent directly to FSU through the screening survey accessed via the below link or the QR code. Participation will include the possible use of the study app and surveys at enrollment, one, and three-month follow-up. We are recruiting African American youth (18-29) in North Carolina, Alabama, and Georgia to be part of this study. If you have any questions about the study, you can email the study team at toughtalkscovid@nursing.fsu.edu or text (850) 879-1366.
Please help share with your networks or see if you qualify: FLA.ST/AEUCQ88Q.
Click here to learn more!